A friend in New York calls, horrified!
A TOYOTA RAV4 crashes into a store, killing an innocent victim.
Driver says at the scene
'The car just would not stop,'
A TOYOTA RAV4
We've heard it all before.....
Insurance companies and the National Car Wash Association KNOW which vehicles are prone to SUDDEN UNINTENDED ACCELERATION......TOYOTA doesn't want you to know.....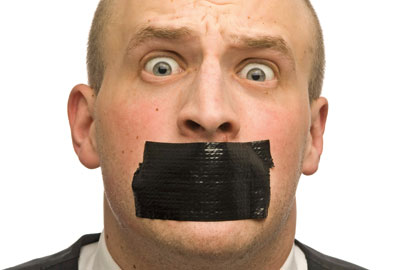 Updated March 30, 2015 5:48 PM
By NICOLE FULLER
Nassau County police investigate an accident in Great Neck, on March 30, 2015, after a car crashed into an AT&T store, injuring three people, one seriously. (Credit: News 12 Long Island)
An SUV barreled through the glass exterior of a Great Neck AT&T store Monday morning, hitting and fatally injuring a customer, Nassau police said.


The victim, Lizabeth Sbar, 66, from Great Neck, "was sitting down waiting to get taken as the next customer," said Insp. Kenneth Lack, a police spokesman. "She was struck from behind."


A group of bystanders -- about 10 people -- lifted the SUV to free Sbar, who was then taken to North Shore University Hospital in Manhasset, where she was pronounced dead at 1:01 p.m






The bystanders, some of whom ran into the store, "literally pushed and lifted the car off of her," Lack said. Two other people -- a customer and a store employee -- suffered minor injuries, Lack said.


The accident occurred about 10:50 a.m. when the driver of a gold 2006 Toyota Rav 4, a woman, 65, and her daughter, 25, were attempting to buy a phone accessory from the AT&T store at 47 Northern Blvd.


"As they were pulling into the spot, the driver stated, 'The car just would not stop,' and she proceeded right through the store and the car wound up in the store," Lack said.


Lack said the driver, whom police did not identify, tested negative for driving while intoxicated and has a valid driver's license. He said he did not expect charges to be filed.


"It strictly appears to be an accident," Lack said. "It may be a malfunction with the car."


Lack said police have video of the crash, but are "not releasing it at this time."

Helayne Flint, who works in an adjacent dentist's office, said she saw the aftermath of the crash. She said she saw EMS workers bring out two injured people on stretchers.


"It was a strange sound; it just sounded like glass breaking," Flint said.



http://www.newsday.com/long-island/nassau/suv-slams-into-great-neck-at-t-store-killing-one-police-say-1.10157446





FROM A POSTER:


look I am blocked.


Toyota and lexus are known to suddenly accelerate. Defective cars need to be off the road. People are getting killed and injured and in some cases end up in prison. Auto defects is on the rise, Toyota/Lexus sudden unintended acceleration, GM Ignition switch, Honda and Takata airbags. It is all cover up and the blame falls on the drivers.




















March 30, 2015


NEW YORK (CBSNewYork) – A woman was killed Monday when a sport-utility vehicle crashed into an AT&T store in Great Neck trapping her underneath, Nassau County police said.
Around 11 a.m. the 65-year-old driver of a 2006 Toyota Rav4 pulled into the parking lot of the AT&T store on Northern Boulevard near Nassau Road. She told police she couldn't stop and the car slammed into the store's front window, 1010 WINS' Carol D'Auria reported.

A 66-year-old woman sitting on a couch in front of the window inside was struck and became trapped under the SUV.

Police later identified the victim as Lizabeth Sbar, of Great Neck.

People at the scene surrounded the vehicle and lifted it off of Sbar, police said.

Angelo and other workers from Auto Expo across the street ran over to see what happened.

"There was a woman lying under the car," he told D'Auria. "The tire was on her chest. So we all got together and we lifted the car and I pulled her out."


Angelo said Sbar was still breathing when she was rescued. "She seemed to be conscious. She was breathing but she didn't look good," Angelo told CBS2's Alice Gainer.

Sbar was pronounced dead around 1 p.m. at North Shore University Hospital in Manhasset.

Police said two other people suffered non-life-threatening injuries.

The driver and her 25-year-old daughter were not injured.

The investigation continued late Monday, but police said it appeared to have been a terrible accident, WCBS 880 Long Island Bureau Chief Mike Xirinachs reported.

http://newyork.cbslocal.com/2015/03/30/car-crashes-into-store-in-great-neck/