Friday, October 31, 2014
Flip Flop Charlie says whatever he thinks he needs to say to hide his Tea Bagger Roots.....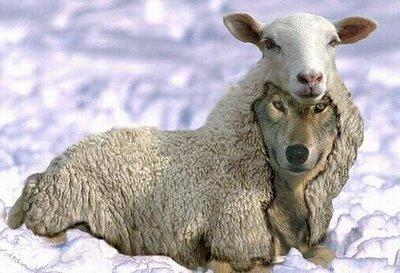 ...more worrisome are other issues Charlie's dodge and avoided......
Charlie's Fish Story below.....
| Globe Staff October 30, 2014
Thursday, October 30, 2014
Posted by

Middleboro Review
at 8:45 PM
No comments:
Links to this post


Posted by

Middleboro Review
at 7:06 PM
No comments:
Links to this post


The irrational fear-mongers do not care about the bigger picture, only short term political gains that are incrementally eroding our civil rights.
Wednesday, October 29, 2014
---
FOCUS: Charles Pierce | You've Been Conned, Hoodwinked, Bamboozled, Led Astray, Run Amuck
Charles Pierce, Esquire
Pierce writes: "Why is any attempt to get Senator Professor Warren into the 2016 presidential race a bad idea, and why do I think that many of the people floating the notion don't have her best political interests at heart? Because, on the very issues on which she built her career, the country doesn't have the analytical skills god gave a stone, that's why."
READ MORE
Posted by

Middleboro Review
at 7:45 PM
No comments:
Links to this post


Why would anyone vote for the Koch-Funded Tea Baggers?
Don't reward people who don't support you! Vote Blue next Tuesday!
Posted by

Middleboro Review
at 6:59 PM
No comments:
Links to this post


Republicans pulled out all of the stops to obstruct anything positive for the American people. Don't reward them for hurting you! Send Republican obstructionists to the unemployment line on Tuesday! Vote Blue!
Dear Friend,
If you think the content of this news letter is critical for the dignified living and survival of humanity and other species on earth, please forward it to your friends and spread the word. It's time for humanity to come together as one family! You can subscribe to our news letter here
http://www.countercurrents.org/subscribe.htm.
You can also follow us on twitter,
http://twitter.com/countercurrents
and on Facebook,
http://www.facebook.com/countercurrents
In Solidarity
Binu Mathew
Editor
www.countercurrents.org
UNICEF Report: 2.6 Million More Children In Poverty In Developed Countries Since 2008
By Andre Damon
http://www.countercurrents.org/damon291014.htm
The number of children in poverty in developed countries has increased by 2.6 million since 2008, according to a report published Tuesday by the United Nations Children's Fund (UNICEF). The report, titled Children of the Recession, states that there are 76.5 million children in poverty in the 41 countries surveyed by UNICEF
Violence Against Children: UN Gets It Wrong
By Robert J. Burrowes
http://www.countercurrents.org/burrowes291014.htm
The United Nations has just issued a report, 'Why Children's Protection from Violence should be at the Heart of the Post-2015 Development Agenda' This is a worthy ideal. Unfortunately, the UN Report does not identify the fundamental cause of violence. Hence, its recommendations, which obviously cannot and do not include addressing this cause, are effectively useless and this report will have as much impact as previous official attempts to reduce violence in our world. Given that human violence now has us on the brink of precipitating our own extinction, it is time we faced the truth and responded meaningfully to it
Some Justice At Last For Baby N-Finally!
By Enakshi Ganguly Thukral
http://www.countercurrents.org/thukral291014.htm
Today the man who raped baby N was convicted. He was sentenced to life imprisonment based on the nature of the crime he committed and the gravity of the injuries that baby N had sustained. On the 29 th of October, baby N will be admitted into hospital for the fourth operation
Britain Spearheads The Campaign To Make European GMO Regulation Meaningless
By Colin Todhunter
http://www.countercurrents.org/todhunter291014.htm
As Washington's trusted lapdog, the UK is spearheading US agritech's drive to get genetically modified (GM) food into Europe. Officials, politicians, academics and media outlets have been co-opted by and are colluding with the GMO agritech industry. These people and institutions have been spewing out falsehoods, ignoring evidence pertaining to GMOs and are putting a one-sided positive spin on GM food with the aim of forcing it onto a public that does not want it
Some Hard Facts About Terror
By John Chuckman
http://www.countercurrents.org/chuckman291014.htm
We are having an outbreak of reports in the Canadian press about "home grown" terrorists, "radicalized" young men of Muslim faith traveling out of the country to participate in extremist groups abroad, a relatively insignificant phenomenon which has received inordinate publicity. In any event, if you give the matter some thought, you realize that this "news" is a kind of empty publicity, noise about something as old and familiar as human life itself, although it has been bestowed with a new name intended to frighten us into supporting measures outside the framework of a society of laws
Israeli Chooses "Honorable Life" Over Joining Military
By David Swanson
http://www.countercurrents.org/swanson291014.htm
Danielle Yaor is 19, Israeli, and refusing to take part in the Israeli military. She is one of 150 who have committed themselves, thus far, to this position
How Israel Is Turning Gaza Into A Super- Max Prison
By Jonathan Cook
http://www.countercurrents.org/cook291014.htm
Where else in the world apart from the Palestinian territories would the international community stand by idly as so many people suffer – and not from a random act of God but willed by fellow humans? The reason for the hold-up is, as ever, Israel's "security needs". Gaza can be rebuilt but only to the precise specifications laid down by Israeli officials
"Poets Talk With Charles Orloski: Solzhenitsyn, T. S. Eliot,
Monica Lewinsky, Thomas Paine, Bertrand Russell, et. al.
By Gary Corseri
http://www.countercurrents.org/corseri291014.htm
In Old Japan, Basho and others wrote "linked verse"—tankas interweaving their own and others' work. It's a practice I hope other artists will take to heart. Following, is the 3 rd "Poets Talk" between Charles Orloski and myself
Flashpoint In Ukraine. How The US Drive For Hegemony Risks World War III
By Dr. Ludwig Watzal
http://www.countercurrents.org/watzal291014.htm
Review of "Flashpoint in Ukraine. How the US Drive for Hegemony Risks World War III" edited by Stephen Lendman
Precariats In India: Globalization And Changing Employment Relations
By Shalu Nigam
http://www.countercurrents.org/nigam291014.htm
The Prime Minister of India recently announced the paradigm shift in the labour laws to boost manufacturing and facilitate the ease of doing business. In the process, the plight of workers was blatantly ignored. However, this was not the first instance of an initiative to reform policies and laws relating to land, labour and capital. These have remained contentious issues since independence and there is clear division between interest of common masses and those of the government as well as of the business sector
Ghulam Azam : Death Of A War Criminal
By Subhash Gatade
http://www.countercurrents.org/gatade291014.htm
Ghulam Azam, the once all powerful leader of Jamaat-e-Islami Bangladesh, who died recently, might have brooded over this old dictum, in his last days in detention. It was only last year that he was sentenced to 90 years of imprisonment for his crimes against humanity which he committed when people of the then East Pakistan - todays Bangladesh - had risen up against the occupation army of Pakistan in the year 1971
Modi Sarkar: Politics Through Culture
By Ram Puniyani
http://www.countercurrents.org/puniyani291014.htm
Where are we heading to becomes clear in the last few weeks of Modi Sarkar. The government will be trying to stick to the language which will be subtle while undertaking steps in Hinduization. Its associates, VHP-RSS will tell us bluntly about their agenda. Needless to repeat that this agenda, being unfolded is that of Hindu nation, where religious minorities will be relegated to secondary position and the Chaturvarnya system will be slipped in a subtle manner
---
FOCUS: Barney Frank | Want to Fix Our Dysfunctional Congress? Vote Right-Wing Republicans Out of Office
Barney Frank, Guardian UK
Frank writes: "Changing the House and Senate rules, and having those bodies meet more frequently are all good ideas. But they will not fix a Congress run by people who seek to render government ineffective. Only the voters can change this."
READ MORE
---
Elizabeth Warren | Same Old Scott Brown
Elizabeth Warren, Reader Supported News
Warren writes: "Back in 2012, New Hampshire Senator Jeanne Shaheen came to Massachusetts many times to talk to people about why we needed to beat Scott Brown and protect the Democratic majority in the Senate."
READ MORE
Dashboard Cam Captures Gruesome Footage of Firing Squad-Style Police Killing of Mentally Ill Man
Matt Agorist, The Free Though Project
Agorist reports: "The gruesome dashcam video of a summary execution of a mentally ill man by police has been released to the public this week."
READ MORE
Ferguson Police Brace for New Protests by Spending Thousands on Riot Gear
Jon Swaine, Guardian UK
Swaine reports: "The police department overseeing the protests in Ferguson, Missouri, over the killing of an unarmed 18-year-old has spent tens of thousands of dollars replenishing their stocks of teargas, "less lethal" ammunition and riot gear in advance of a potential revival in demonstrations."
READ MORE
J. Edgar Hoover Used Nazis as Cold War Spies, Dismissed Their Horrific Acts as "Soviet Propaganda"
BBC News
Excerpt: "Central Intelligence Agency officials are said to have turned to the country's former enemies to help beat the Soviet Union during the Cold War."
READ MORE
Texas Election Judge Had to Turn Away 93-Year-Old Veteran Due to Strict Voter ID Law
Emily Atkin, ThinkProgress
Atkin reports: "Under Texas' new voter ID law, one of the strictest in the nation, citizens are required to present one of seven forms of photo identification to vote."
READ MORE
If GOP Takes Senate, Climate Change Deniers Will Control Key Committees
Lee Fang, The National Memo
Fang reports: "It wasn't long ago that coal executives were openly discussing their dream of Republicans seizing the White House and making Oklahoma senator Jim Inhofe - who believes climate change is a "hoax" concocted by greedy scientists - the head of the EPA."
READ MORE
News Updates from CLG
29 October 2014
US to increase security at federal buildings across America due to 'continued public calls by terrorist organizations for attacks on the homeland'
Security will be increased at various federal government buildings in Washington and other major American cities, the Homeland Security Department announced Tuesday evening in what it described as a 'precautionary step.' The move came one week after a gunman in Ottawa fatally shot a soldier as he stood as a ceremonial guard at Ottawa's National War Memorial, then stormed the Parliament building. Homeland Security Secretary Jeh Johnson would not identify the buildings where there will be an increased security presence or disclose the specific security measures to be taken by the Federal Protective Service, which protects more than 9,500 federal facilities visited daily by roughly 1.4 million people.
DHS increases security at federal buildings over terror concerns
--Additional security will be put in place in Washington, other major U.S. cities and unnamed locations across country 28 Oct 2014 The Department of Homeland Security announced Tuesday it has increased security at federal buildings across the county, citing terror threats and recent attacks [false flags] in Canada and elsewhere. The announcement was made by Homeland Security Secretary Jeh Johnson, who said Federal Protective Service officers are providing the increased security. Officials said the move was a "precautionary" step and not made in response to any specific threat. But they cited last week's violence in Canada, and Islamic State threats.
Troops on London streets amid fears of terror attack
29 Oct 2014 Armed soldiers have been stationed in Whitehall amid fears that terrorists will try to attack ceremonial guards in the wake of the shooting in Canada. The soldiers, who are carrying assault rifles, have been deployed at the entrance to Horse Guards Parade, where thousands of tourists gather each day to witness the Changing of the Guard. Senior police officers and MPs said there is likely to be a significant rise in the number of armed police at the Remembrance Sunday and Armistice Day commemorations next month. One senior counter-terrorism police officer said that there will also be a large number of officers operating undercover at the events, carrying Heckler and Koch side arms.
Canada false flags turbo-charge troglodyte Harper's CSIS legislation:
Feds introduce new anti-terrorism bill
28 Oct 2014 Canada's new anti-terrorism legislation gives the country's domestic spy agency the explicit power to carry out its activities around the world. The Protection of Canada from Terrorists Act, introduced by the public safety minister Monday, also gives legal protection to sources who give or want to give evidence to the Canadian Security Intelligence Service (CSIS)...Prime Minister Stephen Harper said that his government's anti-terrorist legislation would be "expedited" in light of last Wednesday's shooting at Ottawa's War Memorial and inside Parliament, as well as the attack on a soldier last Monday south of Montreal.

Canada is part of an international intelligence alliance called the "Five Eyes," which includes Australia, New Zealand, the U.K. and the U.S.
Suspicious cyber activity detected on White House computer network
28 Oct 2014 Suspicious activity was detected on the White House's computer network and measures have been taken to address the issue, a White House official confirmed Tuesday. The actions taken to address the possible breach limited access to some services administered through the network. The FBI, Secret Service and National Security Agency are involved in the investigation.
FBI Raids House of 'Second Leaker' Who Provided Terrorist Watchlist Documents to Website
27 Oct 2014 The government appears to have located the "
second leaker
." Snowden obviously still remains out of reach in Russia, but the other leaker -- one
hinted at
over the past few months and confirmed in Laura Poitras's Snowden documentary "Citizenfour" -- seems to have been identified by the FBI. Yahoo News
reported
:
"The FBI recently executed a search of the suspect's home, and federal prosecutors in Northern Virginia have opened up a criminal investigation into the matter, the sources said."
Tsarnaev friend found guilty of lying in bombing investigation
28 Oct 2014 A federal jury on Tuesday convicted Robel Phillipos, a friend of the Boston Marathon bombing suspect, of two counts of lying to federal agents, ending deliberations that lasted some 35 hours over six days. Phillipos now becomes the third of Dzhokhar Tsarnaev's college friends convicted of crimes related to the removal of an incriminating backpack from Tsarnaev's dorm room days after the deadly explosions. The three cases are a prelude to the long-awaited trial of [framed patsy] Tsarnaev, which is scheduled to start in January.
Israeli rubber bullets hit AP photographer, freelancer
27 Oct 2014 Two photographers, including one working for The Associated Press, were struck by rubber-coated bullets fired at close range by an Israeli border policeman. Neither photographer was seriously hurt in Sunday's incident, which came during protests that followed the funeral of a 14-year-old Palestinian boy killed

in a clash with

by Israeli soldiers. It was the latest incident in which journalists have been injured by tear gas, stun grenades and rubber bullets fired by border police, a paramilitary unit often sent in to quell

violent

demonstrations. [Odd how subsequent 'revisions' of this AP story cut the word 'Israeli' before 'rubber bullets.' I wonder if the story had been, 'Muslim extremist rubber bullets hit AP photographer, freelancer' - would 'Muslim extremist' have been dropped? LOL. There'd be about as much chance of that as a cat with a long tail in a room filled with rocking chairs. --LRP]
Australia shuts borders to Ebola-affected countries
28 Oct 2014 Australia has temporarily closed its borders to people from Ebola-affected west African nations as it steps up the nation's defences against the virus. Immigration Minister Scott Morrison told parliament on Monday Australia had suspended its immigration program, including its humanitarian intake, from Ebola-affected countries including Liberia, Sierra Leone and Guinea. "This means we are not processing any application from these affected countries," Mr Morrison said. Mr Morrison added Australia was cancelling or refusing non-permanent or temporary visas for people from Ebola-affected nations who had not departed for Australia.
Army Isolates General and Soldiers Returning from West Africa
27 Oct 2014 The two-star Army general and members of his staff who led the initial military efforts against Ebola in West Africa have been isolated on post as they returned to Italy, the Pentagon said Monday. Maj. Gen. Darryl Williams, the commander of U.S. Army Africa, and 11 soldiers on his staff were taken to a building on the U.S. base at Vicenza, Italy, where they will be held in

isolation

quarantine for as long as 30 days on orders of the Department of the Army, the Pentagon said. Army Col. Steve Warren, a Pentagon spokesman, did not use the word "quarantine" to describe the status of Williams and his troops [CLG will, though], but said they were undergoing "enhanced monitoring" and were

not allowed to leave the building or have contact with family members

.
Connecticut family sues over school's Ebola fears
28 Oct 2014 The father of a Connecticut third-grader filed a federal lawsuit Tuesday saying his daughter has been unfairly barred from school amid fears she may have been exposed to the Ebola virus while in Africa. Ikeoluwa Opayemi and her family, who live in Milford, visited [a West African nation] for a family wedding from Oct. 2-13, according to the lawsuit filed in U.S. District Court in New Haven. When the girl tried to return to the Meadowside Elementary School, she was told by Dr. Dennis McBride, the school district's health director, that she would have to stay home until Nov. 3 "due to concern from certain parents and teachers that she could transmit Ebola to other children," according to the lawsuit.
CDC says returning Ebola medical workers should not be quarantined
27 Oct 2014 Federal health officials on Monday revamped guidelines for doctors and nurses returning home to the United States from treating Ebola patients in West Africa, stopping well short of controversial mandatory quarantines being imposed by some U.S. states. Dr. Thomas Frieden, director of the U.S. Centers for Disease Control and Prevention (CDC), called for isolation of people at the highest risk for Ebola infection but said most medical workers returning from the three countries at the center of the epidemic would require daily monitoring without isolation. New York and New Jersey are among a handful of states to impose mandatory quarantines on returning doctors and nurses amid fears of the virus spreading outside of West Africa...
Antares rocket explodes at Nasa base seconds after launch
28 Oct 2014 A rocket carrying supplies for the International Space Station exploded six seconds after it was launched at Nasa's Wallops Flight Facility in Virginia Tuesday night, sending a massive fireball into the sky. The rocket, known as the Antares, carried an unmanned cargo ship loaded with 5,000 pounds of supplies such as food, tools, parts and experiments. It was also carrying classified equipment, according to the private company that built it. The launch had already been once delayed after a sailboat entered its range on Monday night.
NASA-Contracted Rocket Explodes on Launch; Classified Crypto Equipment on Board
--$2Bn in taxpayer d-ll-rs 'up in smoke' --Spacecraft had 5,000 pounds of 'scientific experiments' [Hmm. Andromeda?] on board --Officials scramble to secure scene, due to 'classified equipment' on board (Wires) Orbital Sciences unmanned rocket explodes on liftoff in Virginia: NASA 28 Oct 2014 An unmanned Antares rocket exploded seconds after liftoff from a commercial launch pad in Virginia on Tuesday, a NASA TV broadcast showed, but space agency officials said there were no injuries. The 14-story rocket, built and launched by Orbital Sciences Corp, blasted off its seaside launch pad at the Wallops Flight Facility at 6:22 p.m. EDT carrying a Cygnus cargo ship for the International Space Station. It exploded in a huge fireball seconds later. The cause of the accident was not immediately known, said NASA mission commentator Dan Huot.
Two million barrels of oil on ocean floor after BP spill
27 Oct 2014 Around two million barrels of oil from the BP spill off the US Gulf Coast in 2010 are believed to have settled on the ocean floor, according to a study Monday. The fate of two million of the nearly five million barrels that gushed into the open waters has remained a mystery until now, said the findings in the Proceedings of the National Academy of Sciences, a peer-reviewed US journal. The oil was found to have spread as far as 3,200 square kilometers (1,235 square miles) from the site, and may have gone even further, the report said.
BP Oil Spill Left Rhode Island-Sized 'Bathtub Ring' on Seafloor
27 Oct 2014 New research shows that the BP oil spill left an oily "bathtub ring" on the sea floor that's about the size of Rhode Island. The study by UC Santa Barbara's David Valentine, the chief scientist on the federal damage assessment research ships, estimates that about 10 million gallons of oil coagulated on the floor of the Gulf of Mexico around the damaged Deepwater Horizons oil rig. Valentine said the spill left other splotches containing even more oil. The rig blew on April 20, 2010, and spewed 172 million gallons of oil into the Gulf through the summer.
Molten lava from Hawaii volcano crosses onto residential property
28 Oct 2014 A menacing river of molten lava that bubbled over a road and overran a cemetery on its way towards a village on Hawaii's Big Island crossed onto a residential property on Tuesday and threatened to consume its first home, officials said. The slow-moving lava from the erupting Kilauea volcano has been advancing on the town of Pahoa for weeks, with officials warning it is hot enough to incinerate any homes, roads and businesses in its path. Molten lava is hotter than 1,650 degrees Fahrenheit (900 Celsius), according to the U.S. Geological Survey.
Unstoppable Lava Flow Reaches Hawaiian Town
28 Oct 2014 A river of molten lava has oozed into a small Hawaiian town, covering the yard of two houses closest to the volcano, Hawaii County officials reported today. The lava flow has been edging its way towards Pahoa on Hawaii's Big Island for weeks with authorities and residents powerless to halt or divert it. The final number of Kilauea residents affected has not been released, but it is expected to be dozens. Officials said this afternoon that there are 40 to 50 houses in the path of the lava.
President Obama signs $8.7 billion food stamp cut into law
28 Oct 2014 On Friday, President Obama added his signature to legislation that will cut 8.7 billion in food stamp benefits over the next 10 years, causing 850,000 households to lose an average of 90 per month. The signing of the legislation known as the 2014

Farm

Agribusiness Bill occurred at a public event in East Lansing, Mich...Before he signed the legislation, [corporate troll and complete and utter *fraud*] President Obama praised it as an example of bipartisan problem-solving that would help create jobs and move the American economy forward.
Ferguson police brace for new protests by spending thousands on riot gear
--St Louis County police has spent $172,669 since August on teargas, grenades, pepper balls and other civil disobedience equipment 28 Oct 2014 The police department overseeing the protests in Ferguson, Missouri, over the killing of an unarmed 18-year-old has spent tens of thousands of d-ll-rs replenishing their stocks of teargas, "less lethal" ammunition and riot gear in advance of a potential revival in demonstrations. St Louis County police made the purchases amid concerns that hundreds of demonstrators will return to the streets if Darren Wilson, the officer who shot dead Michael Brown in August, is not indicted on criminal charges by a
grand jury currently considering
the case.
Or, please mail a check or m*ney order to CLG:
Citizens for Legitimate Government (CLG)
P.O. Box 1142
Bristol, CT 06011-1142
Contributions to CLG are not tax deductible.
Feel free -- and CLG encourages you -- to forward this newsletter to your lists and friends!