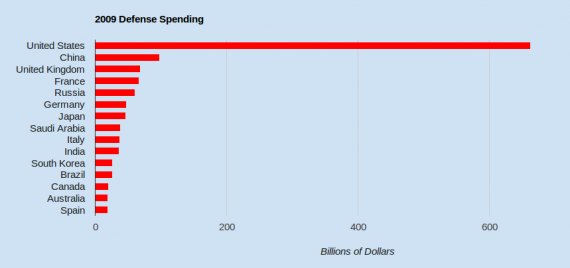 Dear Friend,
If you don't mind, and if you think the content of this news letter is critical for the dignified living and survival of humanity and other species on earth, please forward it to your friends and spread the word. It's time for humanity to come together as one family! You can subscribe to our news letter here
http://www.countercurrents.org/news-letter/.
In Solidarity
Binu Mathew
Editor
www.countercurrents.org
Trump Boosts Most Wasteful Department, Reduces All Others
by Eric Zuesse
http://www.countercurrents.org/2017/02/28/trump-boosts-most-wasteful-department-reduces-all-others/
On February 27th, Reuters headlined "Trump seeks 'historic' increase of 9 percent in U.S. military's budget" and reported that "Trump will ask Congress to boost Pentagon spending in the next fiscal year by $54 billion in his first budget proposal and slash the same amount from non-defense spending."
Resisting Donald Trump's Violence Strategically
by Robert J Burrowes
http://www.countercurrents.org/2017/02/28/resisting-donald-trumps-violence-strategically/
It is already clearly apparent, as many predicted, that Donald Trump's election as president of the United States would signal the start of what might be the final monumental assault on much of what is good in our world. Whatever our collective gains to date to create a world in which peace, social justice and environmental sustainability ultimately prevail for all of Earth's inhabitants, we stand to lose it all in the catastrophic sequence of events that Trump is now initiating with those who share his delusional worldview.
The Sharing Economy: It Takes More Than A Smartphone
by Steven Gorelick
http://www.countercurrents.org/2017/02/28/the-sharing-economy-it-takes-more-than-a-smartphone/
To give the sharing economy its due, I admit that there can be environmental benefits to sharing goods like cars, rather than each of us owning one. But profit-making online platforms like Uber and Lyft aren't the only – or the best – sharing models out there. Many years ago I moved from New York City to a remote valley in the mountains of Colorado. Of all the differences from big city life, none fascinated me more than the fact that everyone in this valley left their vehicles unlocked, with their keys in the ignition. I remarked to one of my new acquaintances how wonderful it was that people were so trusting – so confident that no one would just drive off with their car. He looked puzzled a moment, then smiled and said, "that's not why we leave our keys in the ignition: it's to make sure that if someone needs a car, they'll be able to take it."
Initiating a Global Citizens Movement for the Great Transition
by Adam Parsons
http://www.countercurrents.org/2017/02/28/initiating-a-global-citizens-movement-for-the-great-transition/
A new publication by The Great Transition Initiative provides an inspiring vision of a more equal, vibrant and sustainable civilisation. From STWR's perspective, all that it lacks is a sufficient focus on the critical needs of the very poorest citizens—which could ultimately forge the global solidarity needed to bring that new world into being.
Organic Vs Industrial Chemical-Dependent Agriculture: Philosophies And Practices
by Colin Todhunter
http://www.countercurrents.org/2017/02/28/organic-vs-industrial-chemical-dependent-agriculture-philosophies-and-practices/
What follows is a summary of this article, 'A System of Food Production for Human Need, Not Corporate Greed', and is a preamble to something that was recently forwarded to me by Emeritus Professor Stuart B. Hill, Foundation Chair of Social Ecology, School of Education, Western Sydney University.
Anatomy Of A Hate Crime
by Nijam Gara
http://www.countercurrents.org/2017/02/28/anatomy-of-a-hate-crime/
The senseless and brutal gunning down of an Indian engineer, Srinivas Kuchibhotla by an angry Caucasian American, Adam Purinton at a Kansas bar shocked the Indians both in USA and India. The 32-year-old engineer's murder is ghastly and his family's grief and loss is unimaginable. The issue brings to fore several complex dynamics.
Bad Schools
by Sally Dugman
http://www.countercurrents.org/2017/02/27/bad-schools/
Be Careful In Selecting An Early Childhood Center For Your Children's Care! They may look good on the outside — on the skin level. Yet many are rotten to the core!
Donald Trump's Deepest Fraud?
by Eric Zuesse
http://www.countercurrents.org/2017/02/27/donald-trumps-deepest-fraud/
The biggest issue between Canada and the United States now is something even worse than NAFTA: it's CETA, a treaty between Canada and the European Union, which would not only drive wages down, but enable international corporations — including American ones — to sue taxpayers in both Canada and the EU, for even enforcing their existing laws regulating the environment, product-safety, and workers' rights.
"Building a Hindu Nation": A Study On The Assertion Of The Hindutva Politics Through Physical Space
by Aabha J
http://www.countercurrents.org/2017/02/28/building-a-hindu-nation-a-study-on-the-assertion-of-the-hindutva-politics-through-physical-space/
A huge uproar sprang over social media after the new station between Jogeshwari and Goregaon, two suburban stations of Mumbai, was named Ram Mandir, popularly known as Oshiwara. The progressive and liberal forces smashed the reactionary decision of the BPJ led Maharashtra Government for its decision to name the platform as Ram Mandir as it was a representation of not just the fundamentalist Hindutva politics but was also a representation of the communal polarisation and the subsequent violence in 1992 after the demolition of the Babri Masjid.
ICHR's Post-Truth: Netaji Subhash Chandra Bose Is The Latest Victim
by Shamsul Islam
http://www.countercurrents.org/2017/02/28/ichrs-post-truth-netaji-subhash-chandra-bose-is-the-latest-victim/
Balmukund Pandey while congratulating ICHR for organising a seminar for Subhas called upon to carry stories of Subhash and INA to every India household, "there is no other way to save this country." YS Rao, chairman of ICHR and a senior RSS cadre, agreeing with Pandey promised that ICHR in collaboration with ABISY would organize a national seminar on Vivekanand and Bose as both "had imbibed the spirit of Goddess Kali."
Solidarity To Gurmehar Kaur
Press Release
http://www.countercurrents.org/2017/02/28/solidarity-to-gurmehar-kaur/
We, the faculty members of the English Department, Lady Shri Ram College unequivocally and strongly support our student Gurmehar Kaur and her right to express her opinion on issues that embroil our university. It is immensely gratifying to us as her teachers that she has responded sensitively, creatively and bravely to events in her immediate context rather than seek the safe refuge of silence.
Kashmir, As A Bridge Between India And Pakistan?
by Ravi Nitesh
http://www.countercurrents.org/2017/02/28/kashmir-as-a-bridge-between-india-and-pakistan/
I hope and dream of the time when India and Pakistan will take steps together and the cultural and emotional bonds will play more important role in defining human relations than political one and Insaniyat will be on first priority while considering Kashmiriyat, Pakistaniyat and Hindustaniyat.
"Nature, Knowledge and Development: Critical Essays on the Environmental History of India"
by Mumtaz Ahmad Numani
http://www.countercurrents.org/2017/02/28/nature-knowledge-and-development-critical-essays-on-the-environmental-history-of-india/
How important is it to communicate the importance of human nature relationship on the earth planet? In other words: is it important to communicatehow man should communicate with nature? Or, howbetter with other living things of different species? Edited by ArunBandopadhyay, the book: Nature, Knowledge and Development: Critical Essays on the Environmental History of India has dealt with all of this at length. This book is the outcome of seven long essays penned by scholars—from the social sciences background.
Burhan Wani – A resistive remembrance
by Umar Farooq Sofi
http://www.countercurrents.org/2017/02/28/burhan-wani-a-resistive-remembrance/
Burhan Wani is a remembrance, a remembrance which might continue to be resistance. An idea governing Kashmiri youth. A name scribbled on every wall in curfewed markets though might be erased but never silenced among the emotionalism of Kashmiris especially his father who wore a smile, before his death and even after his death.
Students Union v/s Students
by Gaurav Jain
http://www.countercurrents.org/2017/02/28/students-union-vs-students/
Three out of the top four posts in the Delhi University Students Union (DUSU) are occupied by the members of Akhil Bharatiya Vidyarthi Parishad (ABVP): the student wing of the Hindutva mongering Rashtriya Swayamsewak Sangh (RSS) and its affiliate, the ruling Bharatiya Janata Party (BJP). These three students' Union leaders, along with other ABVP activists, were leading the brutal assault on the students.
Upper Class, Politicians and the Loss Of Public Space
by Vidyadhar Date
http://www.countercurrents.org/2017/02/28/upper-class-politicians-and-the-loss-of-public-space/
Over the years the politicians and bureaucrats and the upper class have failed the city in several ways. Look at what is happening to Joggers Park in Bandra which has become an important landmark in Mumbai.